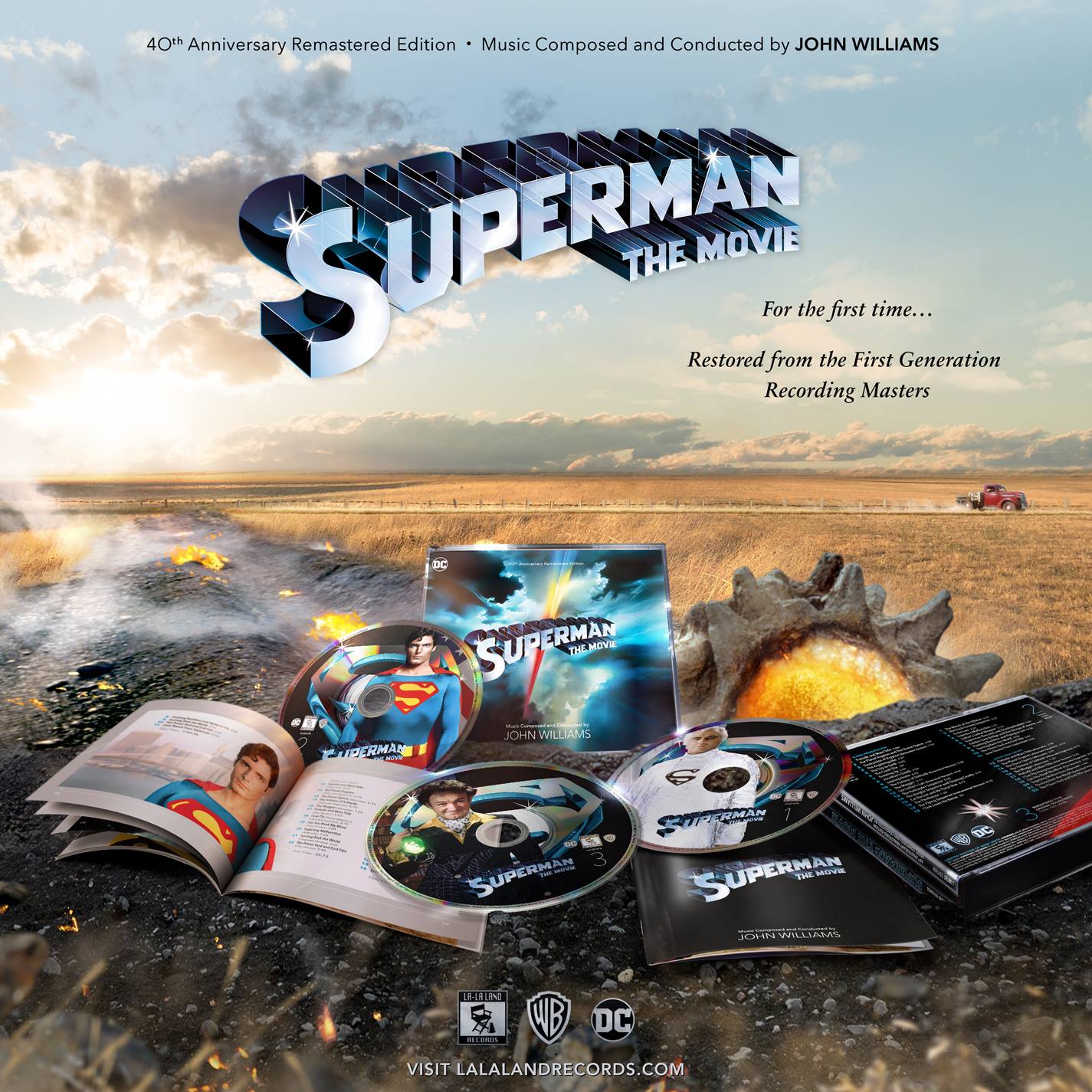 Part 2 of the exclusive podcast featuring producer Mike Matessino on Superman: The Movie 40th Anniversary Remastered Edition, a new release from La-La Land Records of John Williams' soaring score
Hosted by Maurizio Caschetto and Tim Burden
In Part 1 of our conversation, soundtrack record producer Mike Matessino discussed all the previous incarnations of the score released through the years, while also shedding light on the painstaking process of restoration after discovering the source materials. In Part 2, Mike talks about the historical importance of the Richard Donner film and its unforgettable score by John Williams, while also reflecting on the overall legacy of the composer and his music. He also talks about the reconstruction of the 1978 original soundtrack album program and presents an excerpt of the previously unreleased cue "Fortress of Solitude (Alternate Segment)". We also touch briefly upon his work on the 25th Anniversary Edition of John Williams' Schindler's List soundtrack, released last December on La-La Land Records. Joining us in the conversation is once again radio presenter and concert producer Tim Burden.
Superman The Movie – 40th Anniversary Remastered Edition is available at lalandrecords.com
Thanks to Mike Matessino and Tim Burden. A very special thanks to La-La Land Records' Michael V. Gerhard and Matt Verboys.
Discover more at https://thelegacyofjohnwilliams.com/2019/02/25/mike-matessino-superman-part-2/